Bedroom Fireplace Design Ideas – Home Decor Tips
Whether old or new, working or not, a fireplace can be a great feature in a bedroom. Below we offer 9 bedroom fireplace design ideas to help you make the most of yours.
---
There's something deliciously decadent about a fireplace in a bedroom: lying in bed and watching the gentle flicker of flames can't help but create a restful and snug sleep space. Even if your fireplace is there simply for decorative purposes, it's a great design feature that you can use for displaying mirrors, vases, candles or whatever takes your fancy. Take a look at inspiring ways of incorporating a fireplace, whether traditional or modern, into your bedroom.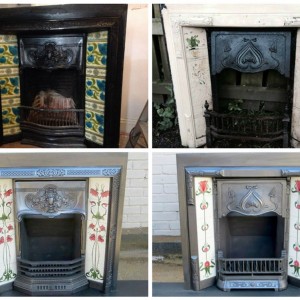 Restore an original fireplace
It makes sense to keep hold of period features wherever possible, for both aesthetic and financial reasons. If you have an original cast-iron Victorian or Edwardian fireplace in your bedroom that has seen better days, you might want to try your hand at restoring it.
If the surface is covered in a thick layer of paint, either get it stripped by an expert (such as ourselves) or set to with a heavy-duty stripper, such as Nitromors. Then, using a special metal polish and ultra-fine wire wool, gently buff the fireplace back to life until it looks shiny and happy once more.
Max out your mantelpiece
Even if the chimney is blocked off and you can't have a real fire, a fireplace can still be a beautiful feature in your bedroom. Use the mantelpiece to display your favourite accessories, and top it off with a large mirror to make the whole space feel bigger.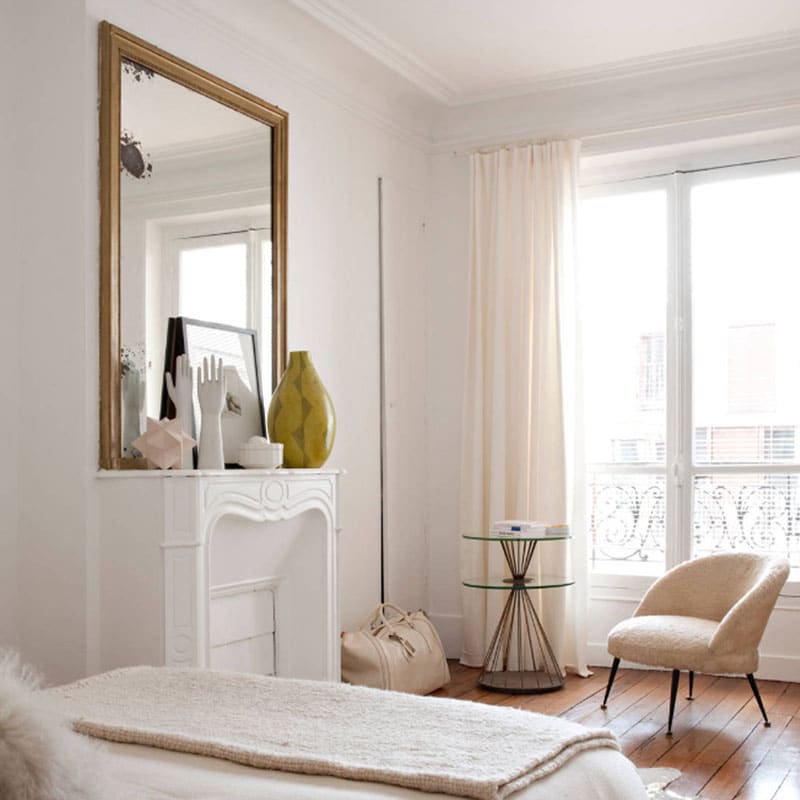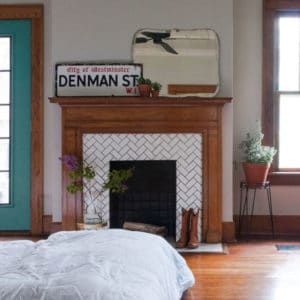 Add your own spin
If the style of your fireplace isn't quite to your taste, don't be afraid to change it. Try having a new surround and mantel installed so that it works well with the rest of your room scheme. Or it might be as simple as changing the colour of the surround with a lick of paint. If it's a working fireplace, be sure to seek professional advice regarding which type of paint to use.
Channel minimalism
If you find an ornate hearth looks too cluttered or if it takes up too much space, you could go for a more pared-back look. You could simply opt for a plain and simple surround without a mantelpiece for a contemporary take on an old classic. Alternatively select a small sized and simply designed original combination fireplace with a cut back hearth.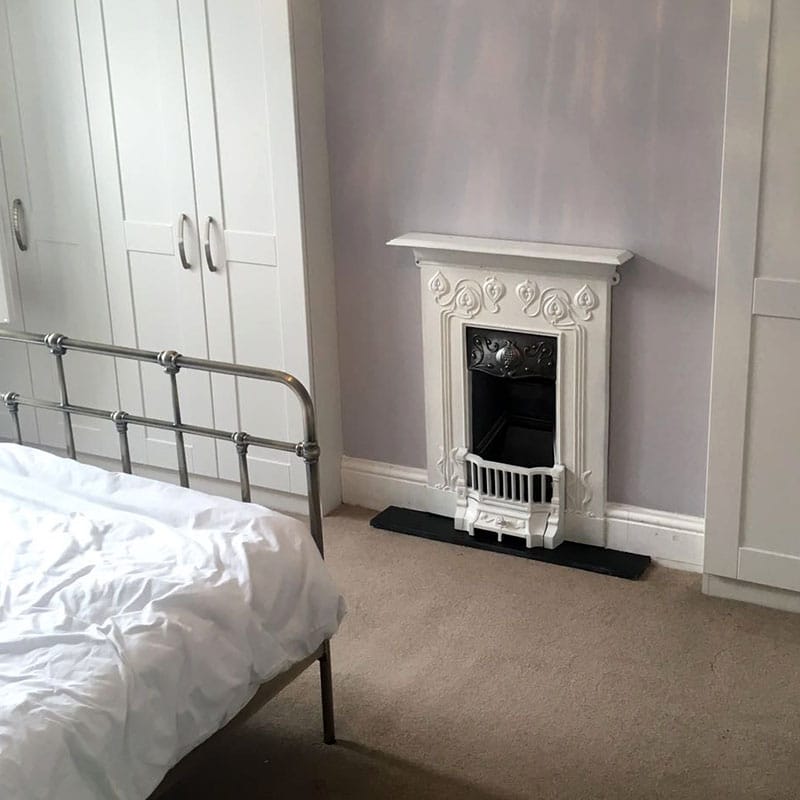 Warm up with a log burner
Don't keep the beauty of log burners restricted to the main living areas of your home – they work beautifully in the bedroom, too. Before you take the plunge, be sure you're buying the right size and know the particular kW heat output of the model you've got your eye on. It's worth seeking advice if you're unsure.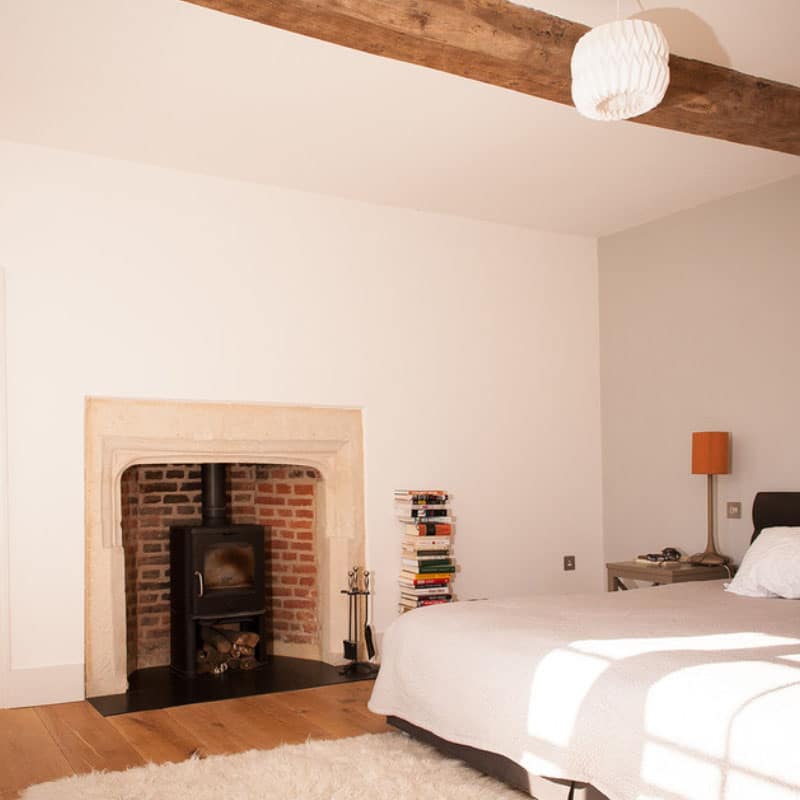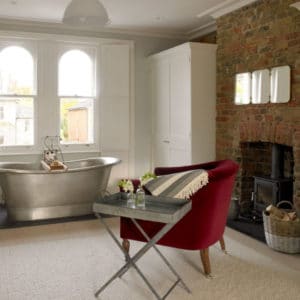 Combine with a bath
A great way to rev up the sense of luxury in a bedroom is to install a freestanding bath in front of a bedroom fireplace or wood-burning stove. Fill the tub with warm bubbly water and light the fire for the ultimate in relaxation. We offer a fantastic range of freestanding baths you could consider.
Light the candles
Sometimes you need do nothing more than fill your fireplace with a cluster of candles for the similar calming effect of a real fire. It's such a simple and purse-friendly way to add a dash of homespun charm to the bedroom and enhance a pared-back hearth. We offer a great selection of candles on our website.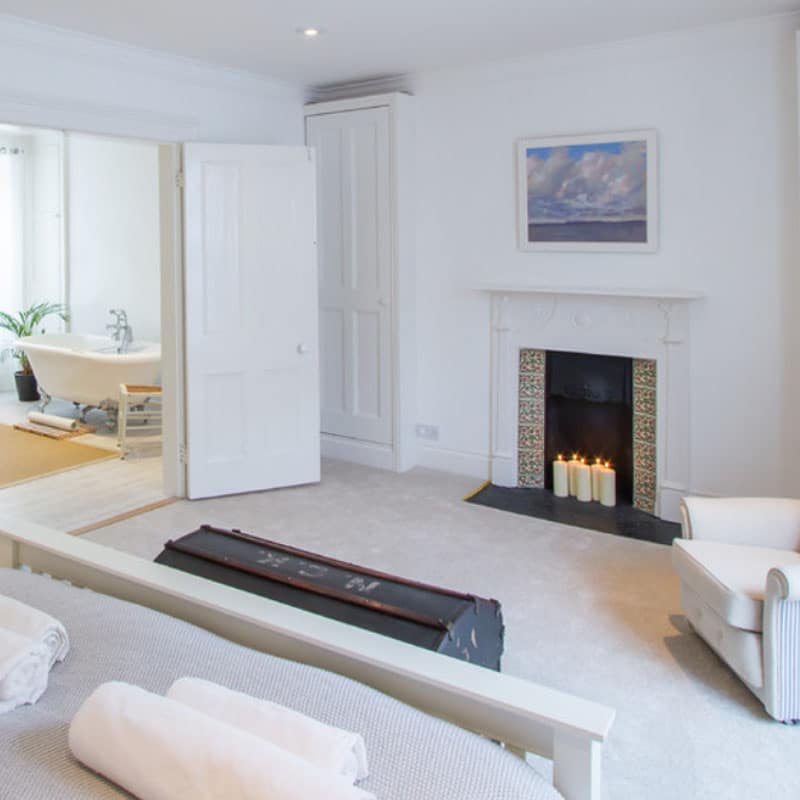 Go modern
Slick, pared-back bedrooms call for slick, pared-back heating solutions, and there are so many to choose from today. A slim hole carved into the wall can be fitted with a flickering electric or flueless bioethanol fire. If you're going to be installing anything gas-related, make sure the fitter is Gas Safe registered. We offer a wide range of reproduction stoves and contemporary fires on our website.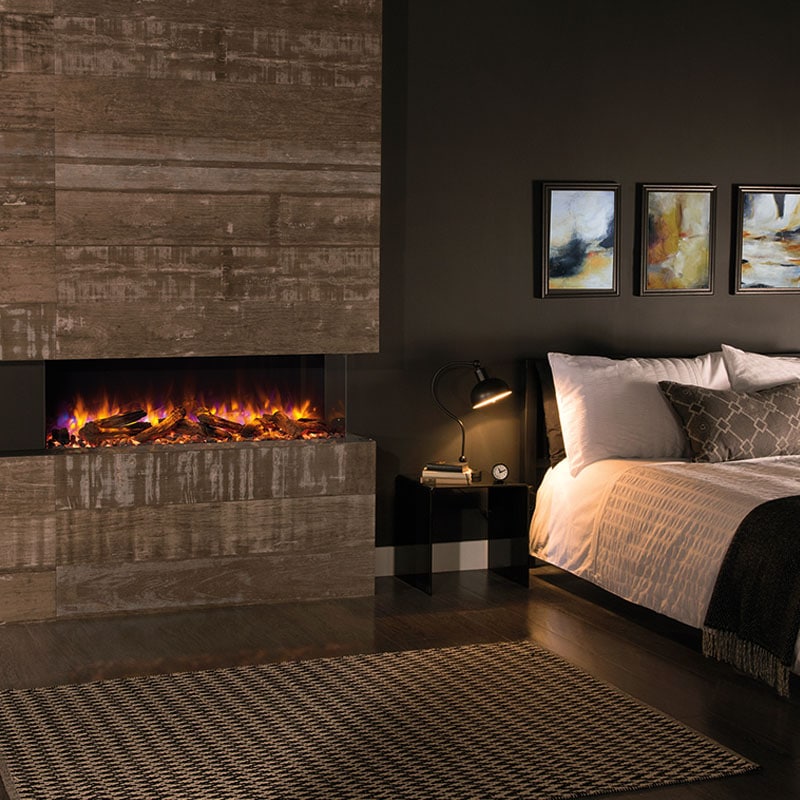 Keep it simple
Sometimes, a classic fireplace needs no accompaniment. Ensure it's free from clutter or ornaments for a simple, pared-back but not too contemporary look. In this room, it fits in with the careful edit of vintage furniture to create a timeless look that won't date. We offer a wide range of original fireplaces and surrounds for you to consider.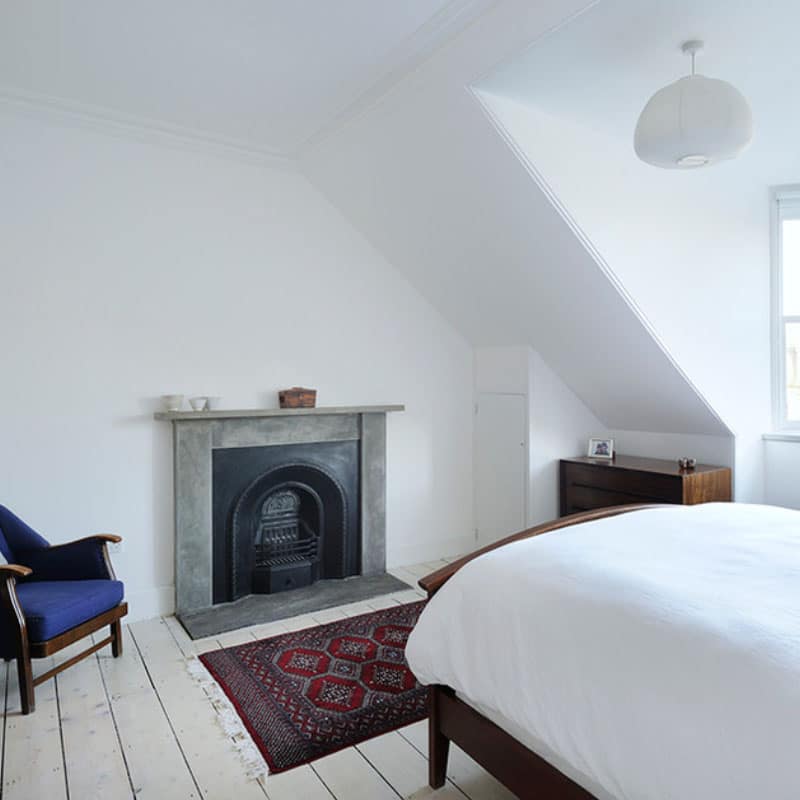 Tell us your ideas
Do you have a fireplace in your bedroom? Can you think of any bedroom fireplace design ideas that we missed? Let us know how you've styled it in the comments below.