Design Experts Share the Renovating Mistakes to Avoid
Four seasoned interior bloggers offer what they've learned and what renovating mistakes to avoid from the works they've completed in their own homes. "You live and learn" is certainly a phrase that can be applied to a home renovation. When the job is finally completed, there are usually plenty of tips, tricks and absolute no-nos you can take on board for your next project.
Live in your home first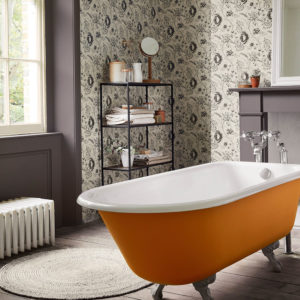 It's tempting to get straight to work as soon as you've moved into a new home. Abi Dare says she prefers to wait a while. "If you can, take time to live in your home and experience it on a day-to-day basis before embarking on a big project. This will give you chance to work out how you use the space, assess how the light falls, and get a feel for what improvements would make the biggest difference," she says. "I know it's tempting to rush into making decisions, but taking things slowly will give you much better results in the long run.
"For example, opening up the ground floor to create a large kitchen-diner would seem like the obvious thing to do in my home, but I'm not sure it's the best decision for me," she says. "I'm taking the time to work out how I really want to use the space before removing walls that are hard to put back."
Do your research
It pays to spend time planning and organising your design project before you get started. One piece of advice that Caroline Rowland has gleaned is to, "Research, research, research! Take your time working out exactly what you want and finding out whether you can afford it or not," she says. "If not, then look into ways in which you can make your budget go as far as possible."
Get the basics right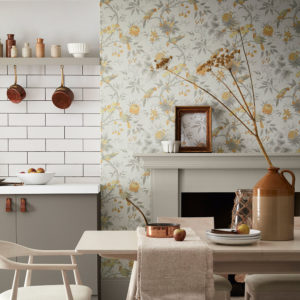 When you have a lot of decorating jobs going on at the same time, you'll probably need to cut costs in certain areas. Don't make the mistake of scrimping on the important stuff. Lisa Dawson says, "I'm a hugely transient decorator and am always working on a project, but the one thing I've learned is to make sure the basics are solid. So I'll always err on the side of good-quality paint, wallpaper and flooring that will last. I'll spend my budget on these items, then everything else can work around them."
Follow your own path
When you're finding inspiration for your design project and perhaps saving images to your Houzz ideabook, try to keep your own needs and style very firmly in mind.
"It's sometimes hard not to be drawn to trends," Lisa says. "The only regret I've ever had when decorating our current home is using a very dark grey in a living space. It's a really popular colour, but, for my family, it wasn't a positive tone and no one wanted to use the room as it was gloomy, even on a bright day. I think dark paints look amazing, but it's a personal choice and, for me, it confirmed my space makes me happy when it's light and bright."
Abi can relate to that. "This time around I want to design for myself and the way I live, rather than making changes just because they're popular," she says.
Remember, less is sometimes more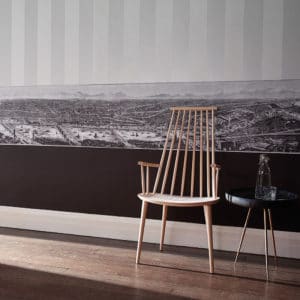 Want to add some personality to your home? That doesn't always mean you have to make a huge statement. In fact, a simple overall design can often give you scope to be flamboyant with the details.
"I'm currently redecorating my hall," Lisa says, "and I'm hugely tempted by brightly coloured, patterned stair runners, but I know this choice would leave me very restricted as to what else I could pull into the hall décor. As someone who likes frequent changes, it's not a good option. By keeping the runner choice subtle, it's far easier for me to add pattern and colour to the surrounding space.
"I also keep my walls fairly neutral and avoid strong colours," she says. "I'm an avid collector, so a plain backdrop is the most versatile when it comes to displaying prints and accessories. If I use wallpaper, it will be as a feature in itself and I'll leave it unadorned and let the neutral walls take the impact of any additional colour I want to add."
Tap into expert advice
Make the most of the expertise available, says Maxine Brady. "I'm really glad I listened to my builder. The Building Regulations inspector insisted halfway through my project that I had to insulate the walls. This made my kitchen 30cm smaller all the way around. The impact of this loss of space affected the layout of my kitchen cabinets, but luckily my builder managed to squeeze all my units in by making some of them slightly smaller," she says.
"He also suggested putting an extra window over my kitchen sink, which floods my kitchen with natural light and enables me to look at my garden," she adds.
Share your own advice
What lessons have you learned from your home renovations? Did we miss any renovating mistakes? Is there anything you'd do differently next time? Share your tips and experiences in the Comments section below.