Grace 2 Column Cast Iron Radiator (480mm)
The Grace 2 Column Cast Iron Radiator is 480mm tall and 89mm deep. Small in profile, big on original features. Create a bold statement in Victorian hallways. We recommend this radiator in a lustrous bold colour or in muted greys and paired with Windsor valves for maximum effect. Valves not included.
47 Watts / 160 BTUs per section
Sections
Our bespoke radiators are custom built section by section to give the correct heat output. You will be required to select the number of sections for the length and heat output that you need.
Wall Stays
This radiator also requires two wall stays, which are a necessary safety feature – they secure the radiator to the wall and prevent it from falling over if knocked.
Weight
Empty weight leg section: 3kg
Empty weight middle section: 2.6kg
Measurements
Our radiators are hand assembled so we can't give 100% accurate pipe centre measurements before they've been made. Let us know when placing an order if your plumber is planning to lay pipes before it arrives and we'll send you the exact measurements usually within 72 hours of an order being placed. Your plumber can then drill holes in the floor and lay position the pipework with absolute confidence.
Installation
We supply all our radiators with 1/2" BSP connections to pair with all of our valves and most valves available elsewhere too. We can provide any valve configuration but as standard we'll always fit them bottom opposite ends (BOE).
Dimensions
Leg section height: 480mm
Middle section height: 440mm
Section length: 60.3mm
Radiator depth: 89mm
Bottom inlet to floor: 100mm
Top inlet to floor: 450mm
Pipe centres to skirting board: 45mm
Radiator Finish Options
Below we have listed our recommended finishes for this particular radiator model.
You can view our entire range of finishes available by clicking here.
Soft Pewter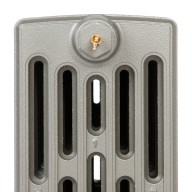 Full Polish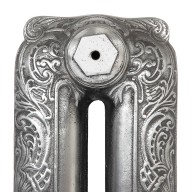 Etch-coated Polish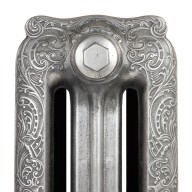 White Aluminium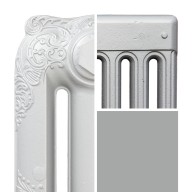 Matt Black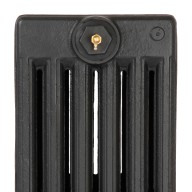 Mid Grey Sparkle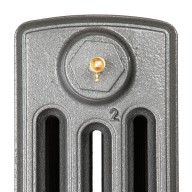 Metallic Grey Bronze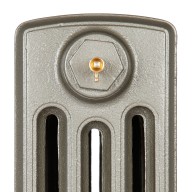 Elephants Breath